ART WORKS Projects (AWP) is a Chicago and The Hague based visual arts non-profit dedicated to advancing social justice and human rights through documentary film and photography. Founded in 2006, AWP's projects have been presented on five continents, in 35+ countries, with 225 partners, and in collaboration with more than 200 artists to produce visual advocacy tools which produce action on human rights crises at the grassroots, media, and policy levels.
Iván is an Associate Director at the Institute for Research on Race and Public Policy at the University of Illinois at Chicago which supports engaged research that aims to increase society's understanding of the root causes of racial and ethnic inequality and create research-based policy solutions and collective action. Trained as an anthropologist and architect, his research focuses on how social movements use creative art practices to establish solidarities beyond the state. Dr. Arenas is a practicing artist and has curated three yearlong exhibits at UIC that have mobilized and extended his research on the intersection between protest practices, social transformation, and aesthetics. Beyond the University, he is active as a member of Chicago Torture Justice Memorials, Chicago United for Equity, the Pilsen Housing Cooperative, and the Chicago ACT Collective. Dr. Arenas has an undergraduate degree from Columbia College of Columbia University and a PhD from the University of California, Berkeley.
Alex has worked as a medical writer and a lab instructor and has designed and renovated several houses while raising three children–with all the associated projects and crises. She sits on the boards of St. Andrews Sewanee School, Linden Waldorf School, the Nashville Shakespeare Festival, and the Arcana Foundation in Washington D.C. She has lived in West Africa, Germany, France, and UK, and traveled in East Africa, India, and Iran. She speaks German, French, and a smattering of Spanish. She has a B.S. in entomology from Cornell University, an M.S. in human physiology from Georgetown University, and an M.Arch from Columbia University.
Franco's career has spanned consulting, financial analysis, and corporate strategic development roles, primarily focusing on business-to-business technology companies. Following his MBA, he joined William Blair and Company as a sell-side Equity Analyst, focusing on business-to-business technology services companies, which a particular emphasis on payments and financial services providers. After 15+ years in this role, and having become a Principal and Head of Technology Research, he decided to try his hand at helping actually run a company, joining Textura, a software company focused on the construction sector, in a strategic development role. The company grew more than ten-fold during his tenure. After Textura, he filled a similar role at Signal, a software company providing digital marketing enablement tools. He is currently enjoying deciding whether he is retired or not, and finding new challenges and ways to impact his community. Franco holds an Meng In Chemical Engineering from Imperial College, London, and an MBA from the University of Chicago Booth School of Business.
Shannon is the inaugural Chief Diversity, Equity, & Inclusion Officer at The National Geographic Society. Prior to joining National Geographic, she served as the Associate Dean of Inclusion & Engagement at the Northwestern Pritzker School of Law and as Dean of Students at the University of Chicago Law School. During her career, Shannon practiced law with the ACLU of Illinois and with the Chicago-based law firms Jenner & Block, LLP and Valorem Law Group. Shannon earned her B.A. from Washington University in St. Louis, her J.D. summa cum laude from the DePaul University College of Law, and an M.A. in Jurisprudence and Social Policy from the University of California, Berkeley.
Sherwin is an Associate Professor of African American Studies and History at Northwestern University and serves as the Director of the Center for African American History. He teaches courses on the histories of colonial Latin America, the Early Modern African Diaspora, comparative slavery, and the politics of Afro-Latin America since 1800. As an historian of colonial Afro-Latin America and the Atlantic/Pacific Worlds, Bryant works at the intersections of cultural, legal, social history and political economy, with an emphasis upon Black life in the Kingdoms of New Granada and Quito (what is now modern Colombia and Ecuador). Dr. Bryant's book, Rivers of Gold, Lives of Bondage: Governing through Slavery in Colonial Quito offers the first serious treatment in English of slavery and slave life in colonial Quito and challenges the narrower conceptualization of slavery as primarily an economic demand. Bryant holds an undergraduate degree from North Carolina Central University and a Ph.D. from The Ohio State University.
Howard is an architect and real estate developer. He is chairman and co-founder of Urban Innovations, a Chicago-based real estate developer that pioneered development of Chicago's River North neighborhood. Urban Innovations also focuses on redevelopment of Section 8 affordable housing, providing units to organizations serving homeless women, families, and men. Howard presently serves on nonprofit Boards including Archeworks, Gilda's Club, Homestead Development, WBEZ/Chicago Public Media, and the Chicago Council of Human Rights Watch. Howard attended Harvard College and the University of California at Berkeley.
Meggie is a Director of Philanthropy living and working in Northeast Wisconsin for one of the area's premier hospital systems. She transitioned to fundraising full-time over seven years ago after starting her post-college career in film and television with roles at HBO, the Tribeca Film Festival, and Showtime, amongst other production companies and sets. After stints in Boston, Sydney AUS, Los Angeles, and New York, Meggie returned to her native Midwest and dove into nonprofit work, putting her skills to work developing relationships with donors to close high-impact gifts to organizations ranging from higher education, social justice media, and now healthcare. Additionally, she is currently pursuing her MBA at Boston University's Questrom School of Business.
Bekah is a Director of Development at CARE, an international nonprofit that works to save lives, defeat poverty and achieve social justice. Based out of Brooklyn, Bekah works with individual philanthropists and family foundations in the Northeast who provide generous support in service of CARE's mission to end global poverty. After graduating from Penn State University and spending almost a decade working with rare books and manuscripts, Bekah's passion for global justice led her to the nonprofit sector. Working at international development and domestic nonprofits since, she is committed to supporting communities that are developing sustainable solutions to ending poverty.
Martine is a nonfiction filmmaker, producer, and video journalist. She is an assistant professor of journalism at the University of Connecticut, with a focus on documentary filmmaking. She holds a joint appointment in the Africana Studies Institute and is an affiliate of UConn's Women's Gender and Sexuality Studies Program. She has worked as a documentarian, producer, editor, video journalist, and educator for The New York Times, Kartemquin Films, The DocX program at Duke University's Center for Documentary Studies, The New School, City Bureau, UnionDocs, and BRIC TV. Martine produces films that weave between documentary, experimental non-fiction, hybrid, and essay forms. Her creative research focuses on interrogations of and material experimentation with family and collective moving image archives, ethical considerations of found footage usage, and discourses around mental health in BIPOC communities. She attended Mount Holyoke College where she received her bachelor's degree in Sociology and Film Studies. She holds an M.A. from Northwestern's Medill School of Journalism and is a proud member of Brown Girls Doc Mafia.
Muna is the Managing Director for Diversity Racial Equity, and Belonging, UNICEF USA where she leads the organization's anti-racism and belonging work. A seasoned equity and inclusion strategist, facilitator, coach, and award‐winning trainer, Muna centers community in her work and leads from a place of deep empathy and deep truth. Muna has previously served in senior leadership roles at CARE USA and the City of Portland. Muna holds an undergraduate degree from the University of Washington and an MPA from the Goldman School of Public Policy at the University of California Berkeley. She believes in the healing power of long walks in nature, soccer, and a story well told. Muna is a global citizen with roots in Somalia.
Fergal is the Peace Programs Manager at Rotary International where one of his key responsibilities is to oversee the creation and continued implementation of an overarching strategic plan for the many peacebuilding programs and activities that Rotary offers. Prior to his role at Rotary, Fergal worked at the Rand Corporation in California, the Irish Prime Minister's Office in Dublin, Ireland as well as the Irish Foreign Ministry. He also has a background in media, having produced a number of radio documentaries focusing on peacebuilding and development projects in Brazil, Malawi, South Sudan, India, Pakistan, and Northern Ireland. He holds a BA in World Religions & Theology and an MPhil in International Peace Studies from Trinity College Dublin, an MA in Comparative Ethnic Conflict Studies from Queens University Belfast, and an MSt in International Relations from the University of Cambridge.
Chad graduated from Ringling School of Art and Design with a Bachelor of Fine Arts in Graphic Design & Interactive Communications in 2004. Upon graduation, Chad co-founded The Compound Advertising and Design, where he worked as the Creative Director for seven years. He parted ways with the company to start his own independent firm SAWYER Agency in 2012. Chad has more than 12 years of professional design and creative direction experience and has had the opportunity to work and develop relationships with organizations that value their craft as much as he values his, including: The GRAMMY Museum, The Recording Academy, UCLA, The Ray Charles Foundation, NRDC, Hyland's Baby, Los Angeles Dodgers Foundation, and the Woody Guthrie Center, among others.
Leslie is the co-founder of MIRA and LARC Architecture and Design, the founder of ART WORKS Projects, an Emmy-award winning art director, and mom. Recent film projects include The Prosecutors and Thursday's Child, co-editing a book of photography on the impact of war on children, and designing a variety of buildings in the Midwest and California. Leslie's multi-media human rights focused work has toured across five continents and been the recipient of grants from The National Endowment for the Arts, the MacArthur Foundation, the Open Society Foundations, and many other major philanthropic institutions. She is a graduate of Columbia University and the Georgetown University School of Foreign Service and is committed to the use of art and design for public good. Leslie proudly sits on the board of Congo Kids Initiative.
Samia is the Vice President of Public Relations at Save the Water,™ a nonprofit organization based in Miami, Florida focused on water quality research and awareness. She has over 20 years of experience in the field of education and has worked with numerous schools, universities, and nonprofit organizations. Samia earned an MA in Public Policy from the University of Chicago, an MA in Instructional Technology and Media from Columbia University, and a PhD in Curriculum Studies from DePaul University. Samia also serves as a Board Director for the University of Chicago Alumni Club of Chicago and an Executive Board Member and the Social Media Chairperson for the Chicago Women's Alliance of the University of Chicago.
Wendy is a Fellow with People Matter, a South Side grassroots organization working to improve race relations among Asian, Black and Latinx communities through political empowerment. Wendy is also a writer and production coordinator passionate about elevating the voices of those most impacted by crisis to tell their own stories. A native of Chicago, she writes about international migration, diaspora politics and US foreign policy. Wendy has a political science background in the social integration and political participation of migrants. She has applied experience in managing humanitarian evaluation projects that serve refugee populations in North and Sub-Saharan Africa, and designing digital training programs for displaced artists in the Middle East to expand their network beyond the borders that restrict them.
Bora joined AWP as managing director in 2021 following a decade-long career in advancement at the University of Chicago. As AWP's managing director, Bora works in close alignment with the Board of Directors overseeing all aspects of the organization's finances, operations and programming efforts. She also leads fundraising efforts and maintains close touch with AWP's supporters and partners. Under Bora's leadership, AWP celebrated an important 15 year milestone and established AWP's foundation (stichting) status in The Netherlands to maintain a strong footing in the reach and impact of AWP's work globally. Bora comes with prior work experience in career advising, leadership coaching, and workforce development, and has supported a number of arts, educational, and cultural institutions through strategic consulting services she offers outside of her role at AWP. Bora is based in Chicago, Illinois, and earned an MA in Creative Writing from The Graduate School at Northwestern University, and a BA in English at Wellesley College. She also has a certificate in Behavioral Science from the Booth School of Business, Executive Education Program.
Email: bora@artworksprojects.org
Since 2019, Anne has led distribution, partnerships and programming efforts for AWP's documentary films, The Prosecutors and Letter to My Child from Rape. Additionally, Anne develops AWP's impact and program evaluation efforts, supports grant writing and reporting activities and liaises on AWP's European programming. In the past, she has worked with the European Center for Constitutional and Human Rights, Case Matrix Network, Syrian Archive and other NGOs in analytical and legal positions on accountability for international crimes, evidentiary analysis and transitional justice. In addition to her role at AWP, she is the coordinator of the Investigative Commons initiated by ECCHR, Forensic Architecture and Forensis. Anne is based in Berlin, Germany and holds a LL.M. International Law from Glasgow University's School of Law, UK, and a Bachelor of Arts in political science from Universität Potsdam, Germany, with a minor in public law.
E-mail: aschroeter@artworksprojects.org
Noah Hanna is a Chicago-based curator, writer, educator, and researcher. Noah supports in the development and community implementation of ART WORKS Projects' exhibitions and programming as well as providing curatorial and research guidance for AWP Emerging Lens Fellows. In addition to his role at AWP, Noah is an instructor in art history and exhibition design at the School of the Art Institute of Chicago (SAIC) and independent curator and writer with a focus on geopolitical and research focused based practices. He holds a master's degree in Modern and Contemporary Art History, Curation, and Criticism from the University of Edinburgh, Scotland.
Email: noah@artworksprojects.org
Content Designer & UX Designer
Caleb is a content/UX designer who collaborates on the design and maintenance of AWP's website. He has 6 years of experience managing websites and designing content for universities, nonprofits, and corporations. Caleb earned an MA in Sociology from the University of Illinois Chicago, and a BA in Sociology from Southern Illinois University Edwardsville. He is based in Chicago, Illinois.
Alex is a freelance web developer with over six years of full-stack web development experience. He is interested in working with code as a creative medium to manifest projects that enact change and connect communities. He has supported AWP with web development support on a number of digital exhibitions, along with our 15 Year Anniversary website redesign project.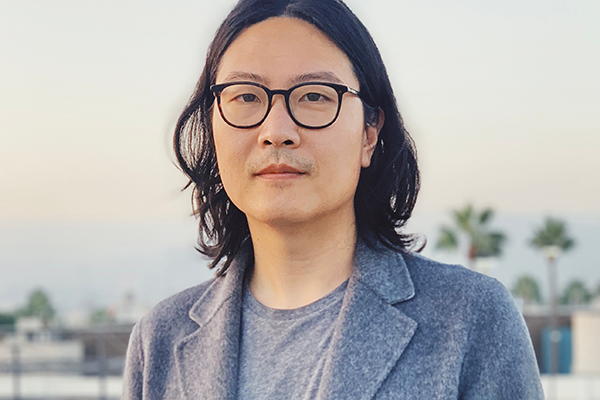 John is an artist and visual designer with 10 years of experience working with nonprofits and educational institutions. He has worked with AWP on a number of projects including the 15 Year Anniversary website redesign, a number of digital exhibitions, annual reports and other marketing assets. John runs an independent design studio, Durational based in Chicago and Los Angeles.
ART WORKS Projects has collaborated with more than 80 artists to advance social justice through visual storytelling, grassroots activism, and advocacy.