16 years
advocating for
human rights
Image: A CITY IN LIMBO by Brittany Greeson
storytelling that informs policy
AWP presents Storytelling that Informs Policy, a symposium exploring how visual media and tools can open up dialogue and inform new perspectives on understanding the root causes of forced displacement, and the roles we play in identifying new and creative solutions for growing global displacement.
Join us in-person at the Hague Humanity Hub on June 7th from 16:00-19:00pm CEST
Or join us virtually through the live broadcast of the event on June 7th from 9:00-11:00am CST
Oscar B. Castillo and Wil Sands for BordersCruzadas
BordersCruzadas: A collaborative story
AWP presents BordersCruzadas: A Collaborative Story, an exhibition in development from photojournalists Wil Sands, Oscar B. Castillo, that compiles documentary photography, research, and conversations in an effort to present both the physical and the symbolic boundaries that form America's borders.
BordersCruzadas will be on view at 625 N Kingsbury St. from April 12- May 12, 11am to 4pm on Tuesdays and Thursdays and by appointment
ART WORKS Projects leverages the power of photography and documentary film to raise awareness and educate the public about some of the most pervasive and grave human rights violations.
Since ART WORKS launched 16 years ago, we've supported more than 30 projects documenting stories around the world.
Jean Chung for Women between Peace and War: Afghanistan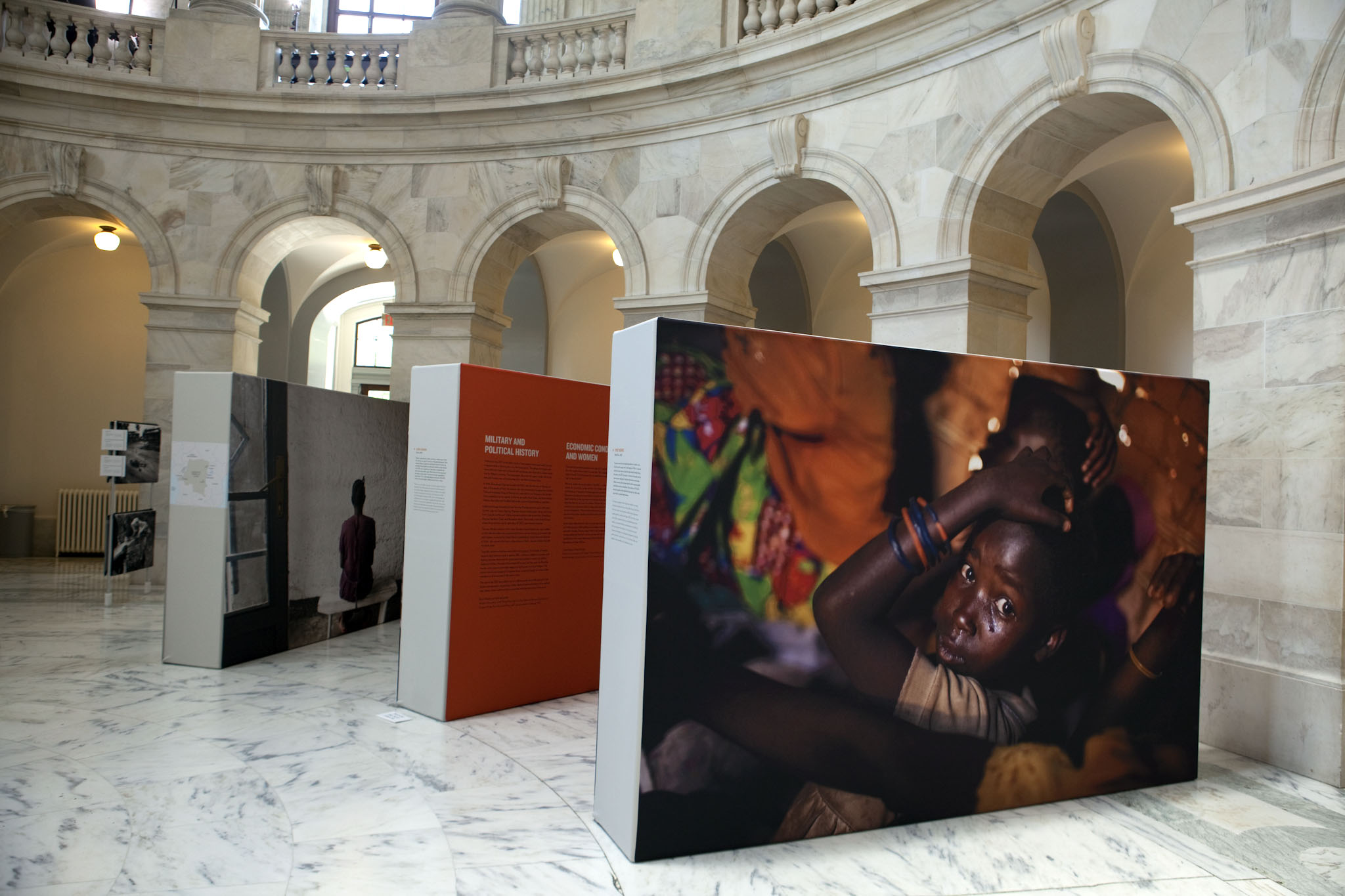 Congo/Women at the Russell Senate building
Bring an Exhibit to Your Community
All of our exhibitions are designed to tour and can be adapted to a broad spectrum of venue types and sizes.
We are happy to provide step-by-step support for hosting one of our exhibitions or other projects.
Contact us to learn more about bringing an ART WORKS Projects exhibit to your community.
Stay up-to-date on everything happening at ART WORKS Projects — new installations, artist talks, international advocacy, and more.
Help ART WORKS unlock $50,000 in our year-end donor challenge. Any gift, at any amount will be matched dollar-per-dollar up to $50,000.
Since we launched as a human rights arts advocacy organization in Chicago sixteen years ago, we have made strides in establishing a significant global footprint. Using art to reach hundreds of thousands of viewers, AWP has inspired audience members on five continents to support an end to grave human rights abuses. While we are proud of our impact, we know more essential works needs to be done.