16 years
advocating for
human rights
Image: A CITY IN LIMBO by Brittany Greeson
ART WORKS Projects leverages the power of photography and documentary film to raise awareness and educate the public about some of the most pervasive and grave human rights violations.
Since ART WORKS launched 16 years ago, we've supported more than 30 projects documenting stories around the world.
Women between Peace and War: Afghanistan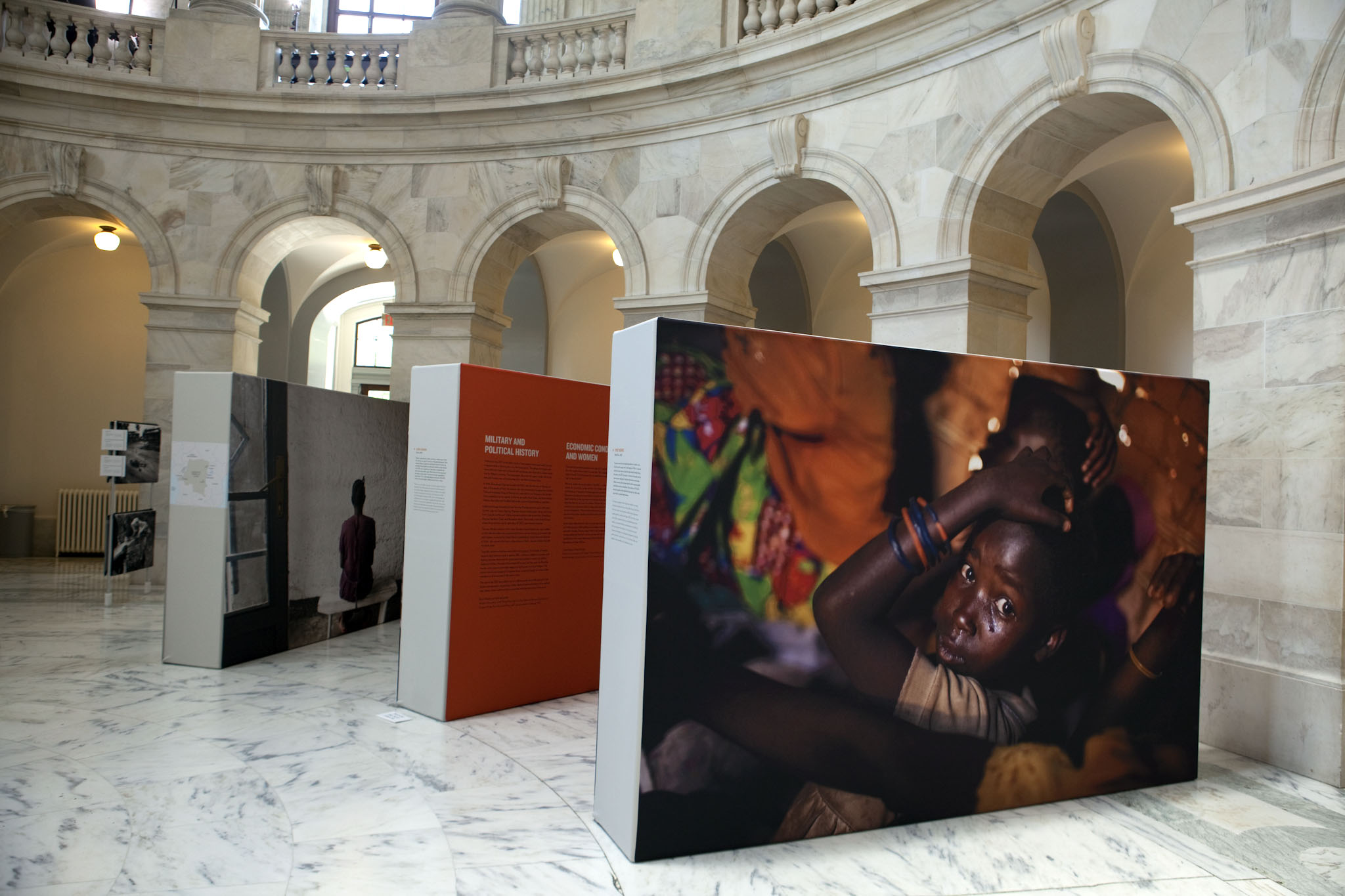 Congo/Women show at the Russell Senate building
Bring an Exhibit to Your Community
All of our exhibitions are designed to tour and can be adapted to a broad spectrum of venue types and sizes.
We are happy to provide step-by-step support for hosting one of our exhibitions or other projects.
Contact us to learn more about bringing an ART WORKS Projects exhibit to your community.
Stay up-to-date on everything happening at ART WORKS Projects — new installations, artist talks, international advocacy, and more.
Deported: A Family Divided
October 19, 2022
AWP 2017 Emerging Lens Fellow, Rachel Woolf, joined scholars, activists, and advocates to discuss deportation's multifaceted impacts on families in the US.
Deported: A Family Divided, which has been on exhibit at the Melville Library at Stony Brook University, is the second installation of Woolf's work with AWP, that chronicles the life of the Quintana-Salazar family as they navigate the deportation policies and their impact on the family.
Panel discussion on Deported: A Family Divided (1 hour 20 min.)
Help ART WORKS unlock $50,000 in our year-end donor challenge. Any gift, at any amount will be matched dollar-per-dollar up to $50,000.
Since we launched as a human rights arts advocacy organization in Chicago sixteen years ago, we have made strides in establishing a significant global footprint. Using art to reach hundreds of thousands of viewers, AWP has inspired audience members on five continents to support an end to grave human rights abuses. While we are proud of our impact, we know more essential works needs to be done.