16 years
advocating for
human rights
Image: A CITY IN LIMBO by Brittany Greeson
Thank you to all those who have submitted applications for the 2023-2024 Emerging Lens Fellowship. The Emerging Lens Fellowship is ART WORKS Projects' signature program that awards project support including a $5,000 unrestricted grant and professional mentorship to emerging photographers working to document social justice and human rights issues in their own backyards and around the world. 
Learn more about the Emerging Lens Fellowship
 and this year's open call:
 Climate, Pollution, and Environmental Justice.
2023-24 Fellowship recipients will be announced in December!
Brittany Greeson, 2021 Emerging Lens Fellow
Images: Rachel Woolf for Deported: A Family Divided. Oscar Castillo and Wil Sands for BordersCruzadas: A Collaborative Story, Wil Sands for Weapons of a Hybrid War, and Bassam Khabieh for After Syria
Finding Home is on view at 625 N Kingsbury Street through Dec 1  or by appointment: info@artworksprojects.org
Finding Home: Open house Chicago 2023
"I only want my family to be well. My wife, my children. I want to be with them, together again, living a normal life, building our home with love and respect."
– Lourdes Salazar-Bautista, on being separated from her children as a result of deportation.
Finding Home is a collaborative project developed by ART WORKS Projects as part of a Community Partnership with Open House Chicago 2023.
This exhibition showcases a selection of past and present AWP projects, along with films, objects, and stories centered on the importance of a sense of safety, autonomy, and personal and communal spaces as universal human rights.
As a complement to Finding Home, AWP has also commissioned a window installation for the Terrain Biennial. The work entitled Bridges by artist Juan Eduardo Flores, explores the relationship between hyper-surveillance and anonymity in border zones.

Borderscruzadas: A collaborative story
AWP presents BordersCruzadas: A Collaborative Story, an exhibition in development from photojournalists Wil Sands, Oscar B. Castillo, that compiles documentary photography, research, and conversations in an effort to present both the physical and the symbolic boundaries that form America's borders.
BordersCruzadas was on view at 625 N Kingsbury St. from April 12 – June 1.
BordersCruzadas in an ongoing project and we need your help to meet our goal of unlocking a $10K grant match in support of this project. Donate at the button below, all gifts will go directly towards the continued development of the BordersCruzadas project.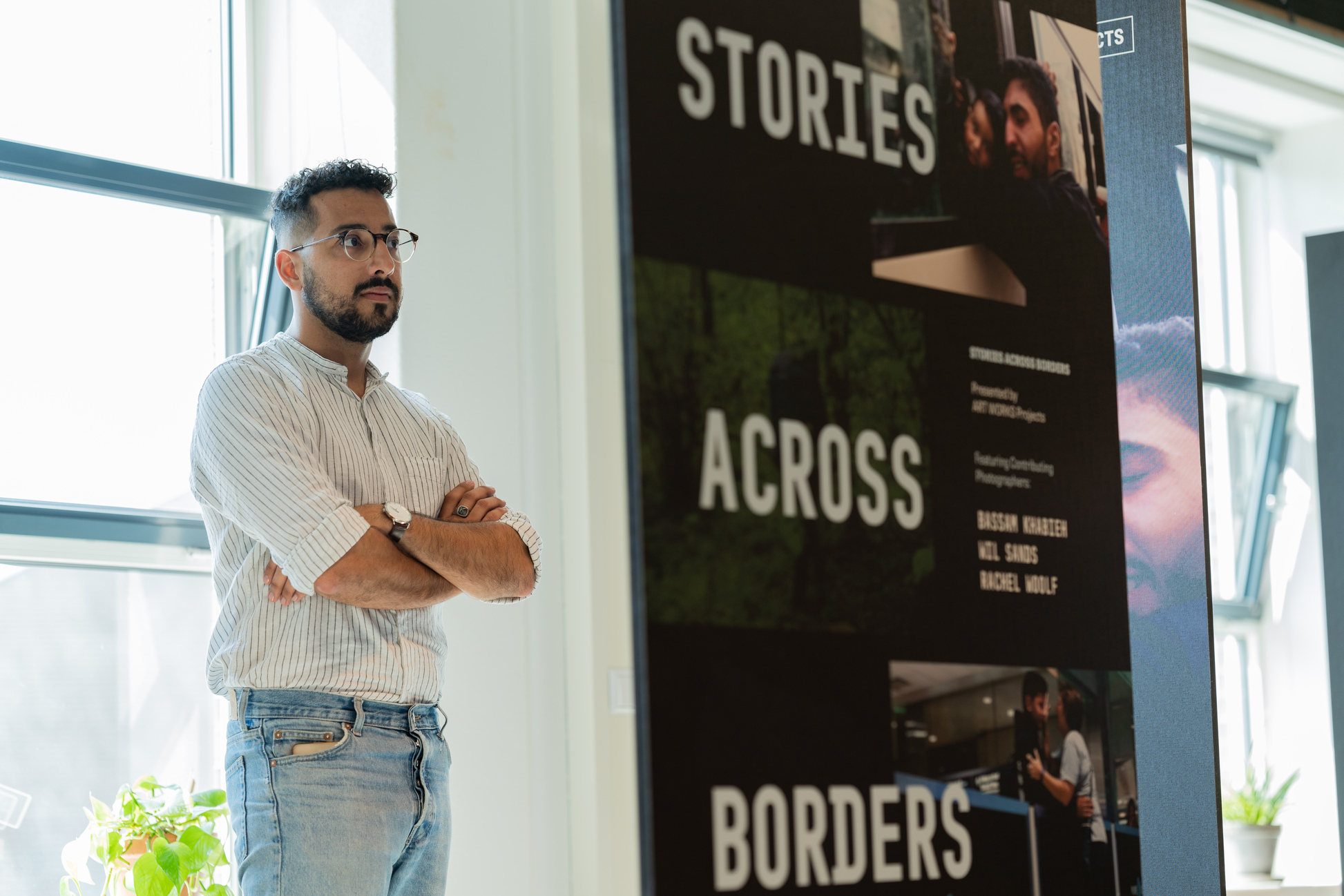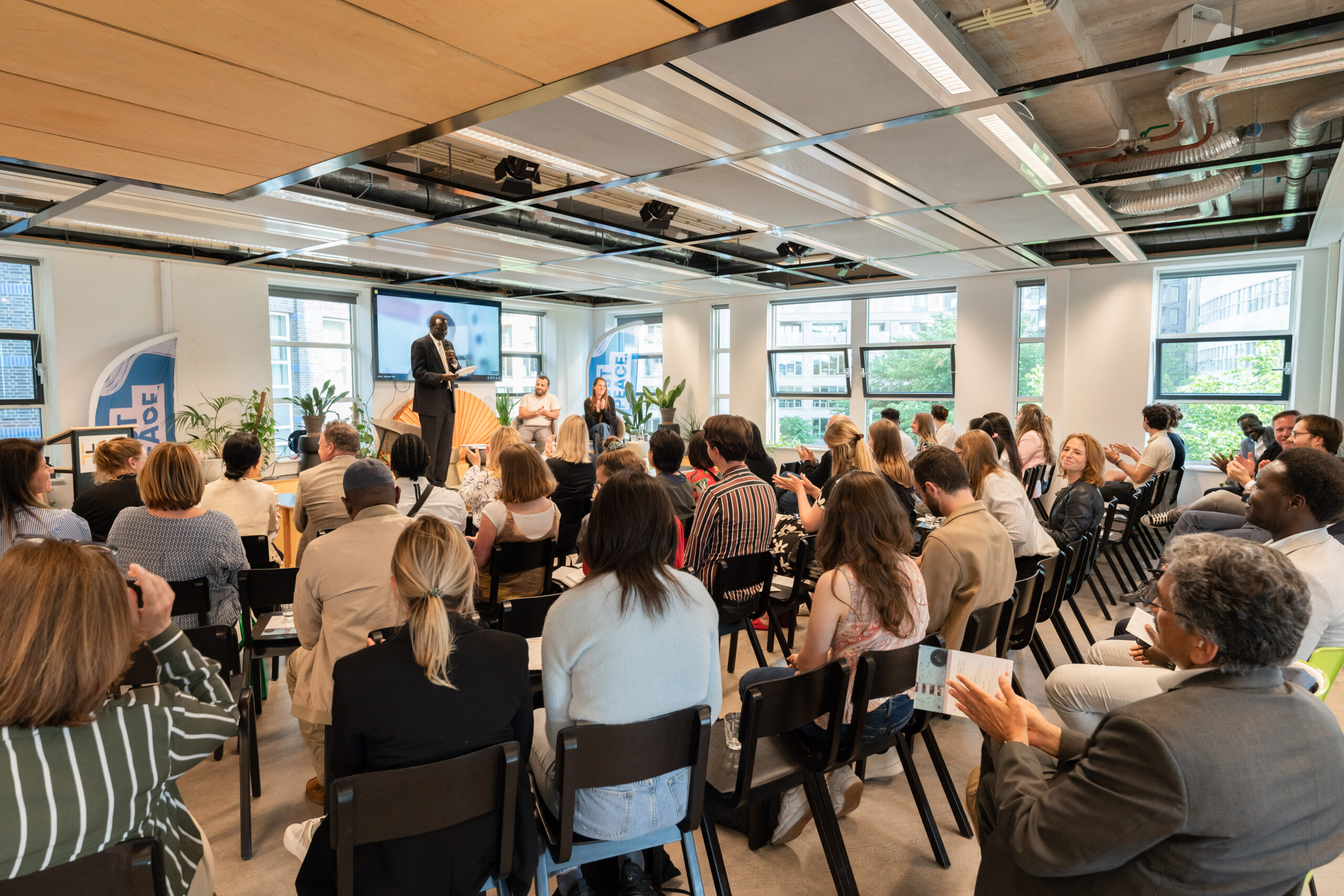 Storytelling that informs Policy
On June 7, AWP, in partnership with The Refugee and Forced Displacement Initiative (RAFDI) at The Wilson Center hosted a symposium titled: Storytelling that Informs Policy: Addressing Refugees and Forced Displacement.
This event took place at The Hague Humanity Hub as part of The Hague's Justice Week events across the city.
Guests at the event had a chance to view AWP's exhibition, Stories Across Borders, which is on view at the Hague Humanity Hub through June 23.
You can watch a video recording of the event and learn more on our event page.
ART WORKS Projects leverages the power of photography and documentary film to raise awareness and educate the public about some of the most pervasive and grave human rights violations.
Since ART WORKS launched 16 years ago, we've supported more than 30 projects documenting stories around the world.
Jean Chung for Women between Peace and War: Afghanistan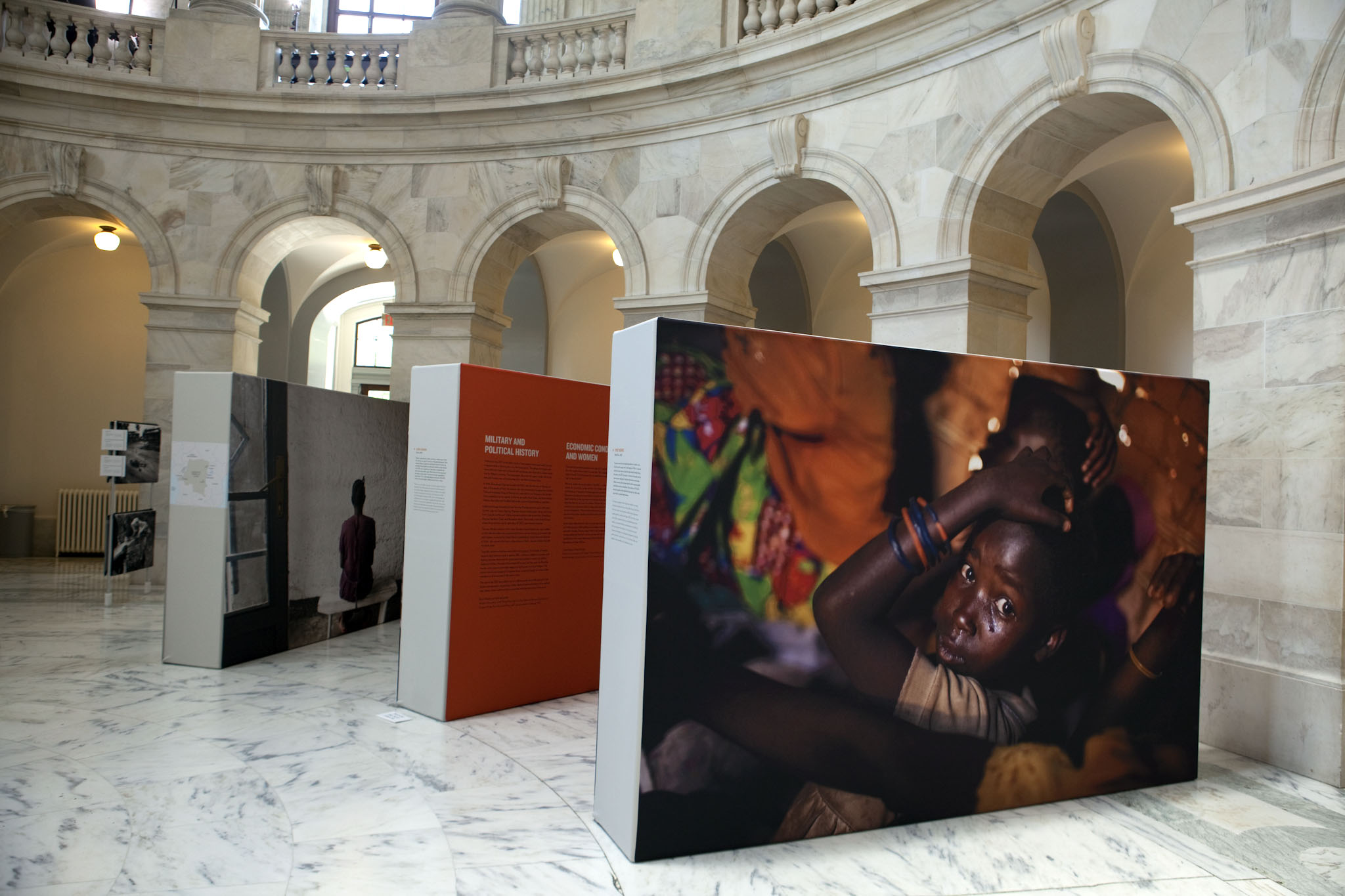 Congo/Women at the Russell Senate building
Bring an Exhibit to Your Community
All of our exhibitions are designed to tour and can be adapted to a broad spectrum of venue types and sizes.
We are happy to provide step-by-step support for hosting one of our exhibitions or other projects.
Contact us to learn more about bringing an ART WORKS Projects exhibit to your community.
Stay up-to-date on everything happening at ART WORKS Projects — new installations, artist talks, international advocacy, and more.
Help ART WORKS unlock $50,000 in our year-end donor challenge. Any gift, at any amount will be matched dollar-per-dollar up to $50,000.
Since we launched as a human rights arts advocacy organization in Chicago sixteen years ago, we have made strides in establishing a significant global footprint. Using art to reach hundreds of thousands of viewers, AWP has inspired audience members on five continents to support an end to grave human rights abuses. While we are proud of our impact, we know more essential works needs to be done.